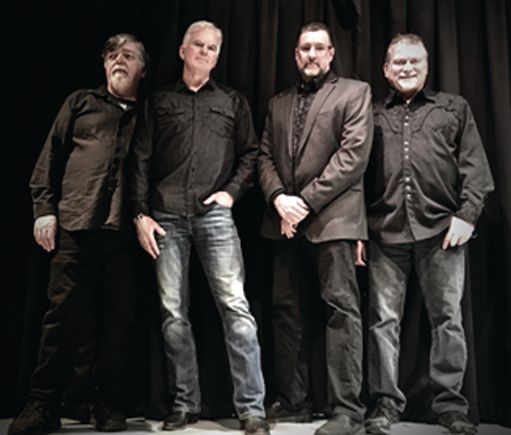 How it all began
The Bruce Marshall Group was formed in 1991 and originally had an 8-piece lineup. Their first CD, "Love of the Ride", was released in '92 and featured 10 new originals, including the song performed by the Toy Caldwell Band, and the ASCAP songwriter award winning "If Dreams Were Money". Their second CD, "Sneak Preview Volume 2″, was released in '97 and featured 10 new tracks with a five piece unit. "Kalispell", was released in 2003 includes 14 songs, 11 new Bruce Marshall originals and covers by Tyrone Davis, Toy Caldwell and Chris Rhodes. The CD boasts world-class songs and amazing performances and production. Their newest release is entitled "Misspent Youth" and came out to rave reviews in 2010. The single "Three Chords and the Truth" features duo partner James Montgomery on harp and is receiving extensive airplay. These 12 classic Bruce Marshall tracks are among his best efforts to date and showcase the band's musicianship, arranging and production. You won't find any filler on this record and the new release pushes the band to new heights.

The Bruce Marshall Group live show treats their fans to a soaring ride as they rip through a catalog of original material that truly sets this band apart. They love to mix it up, whether it's pulling off exciting jams that build with dynamics and layering, or playing the concise arrangements of their songs with discipline and taste. The sound defies categorization, slipping seamlessly around touches of Blues, R&B, Rock and Southern Boogie. The interplay between Bruce and longtime guitarist Dave Cournoyer is the heart and soul of their performances and they always deliver. The songs are mostly upbeat, but even those dealing with love lost and missed opportunities, carry an underlying sense of hope and optimism. The band continues to work tirelessly and must be experienced live to be fully appreciated.
Lead Vocals, Electric & Acoustic Guitars, Dobro. Bruce writes all the songs for the group and creates melodies that stay with you after the first listen. His infectious energy on stage sets the tone for the live show and keeps his crowds always coming back for more, giving his all for every single performance. Known as a powerful and expressive vocalist who sings with emotion and conviction, whether it's an all out rave up or a sensitive ballad. He favors a melodic style of lead guitar rarely heard today and is featured on slide with his trademark steel body dobro throughout the set, which has become a crowd favorite. Influences include Duane and Greg Allman, Muddy Waters, Robert Johnson.
Guitarist/Vocalist Dave Cournoyer has earned a reputation for "coaxing seemingly impossible sounds from his instrument", and has mastered the art of re-inventing himself every night, almost never playing the same lick twice. Totally at ease with over the top solos or sweet subtle lines, he possesses a soaring vibrato and builds his solos from a whisper to a scream. With a myriad of sounds at his disposal, David has a gift for creating just the right parts for the original material. He never fails to mesmerize the crowd and truly is the group's "secret weapon". He's taken his slide work to another level. Sings lead and backup vocals, joined the group in 1995. Formerly with The Shittons, The Vex, and The Rubies. Influences include Hendrix, Beck, and Clapton.